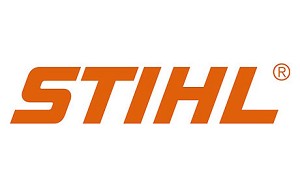 Sponsored by STIHL Inc.
Once again, we are pleased to partner with STIHL Inc. to host the 2013 Tree Farm Photo Contest, sponsored by STIHL, Inc.! This means that your Tree Farm could be featured as part of this national promotion and you could win up to $500 in gift certificates for STIHL products!
---
The 2013 Photo Contest Winners
Category 1:
Scenic Tree Farm landscapes with or without your Tree Farm sign


First Place
David Curl in Michigan



Second Place
Lamar Dewberry in Alabama
Category 2:
Photos featuring multiple generations on your Tree Farm, walking, recreating, or learning in the woods

First Place (above)
Bryan Hulka in North Carolina

Second Place (right)
Mike Harrison in Georgia



The Awards
The photographer of the winning photo in each category will receive a $500.00 product certificate redeemable for STIHL brand products/accessories at a local STIHL dealer. The photographer of the runner up in each category will receive $250.00 in the form of a STIHL product certificate. (Gift certificates are redeemable at participating STIHL dealers). There will be a winner and runner up in each of the two categories.
Your photo may be featured in an upcoming publication Such as Tree Farmer Bulletin or other marketing materials. STIHL reserves the right to select photos to be used in their national promotions.
The Judging
All photos entered will be evaluated by judges appointed by STIHL and the American Tree Farm System. ATFS staff will contact photo contest winners by email or phone with details regarding receiving awards. All of the winning images will appear in Tree Farmer Bulletin, as well as, displayed on the ATFS web site at www.treefarmsystem.org.
Learn more about the Outstanding Tree Farmers and Inspectors of the Year, sponsored by STIHL.