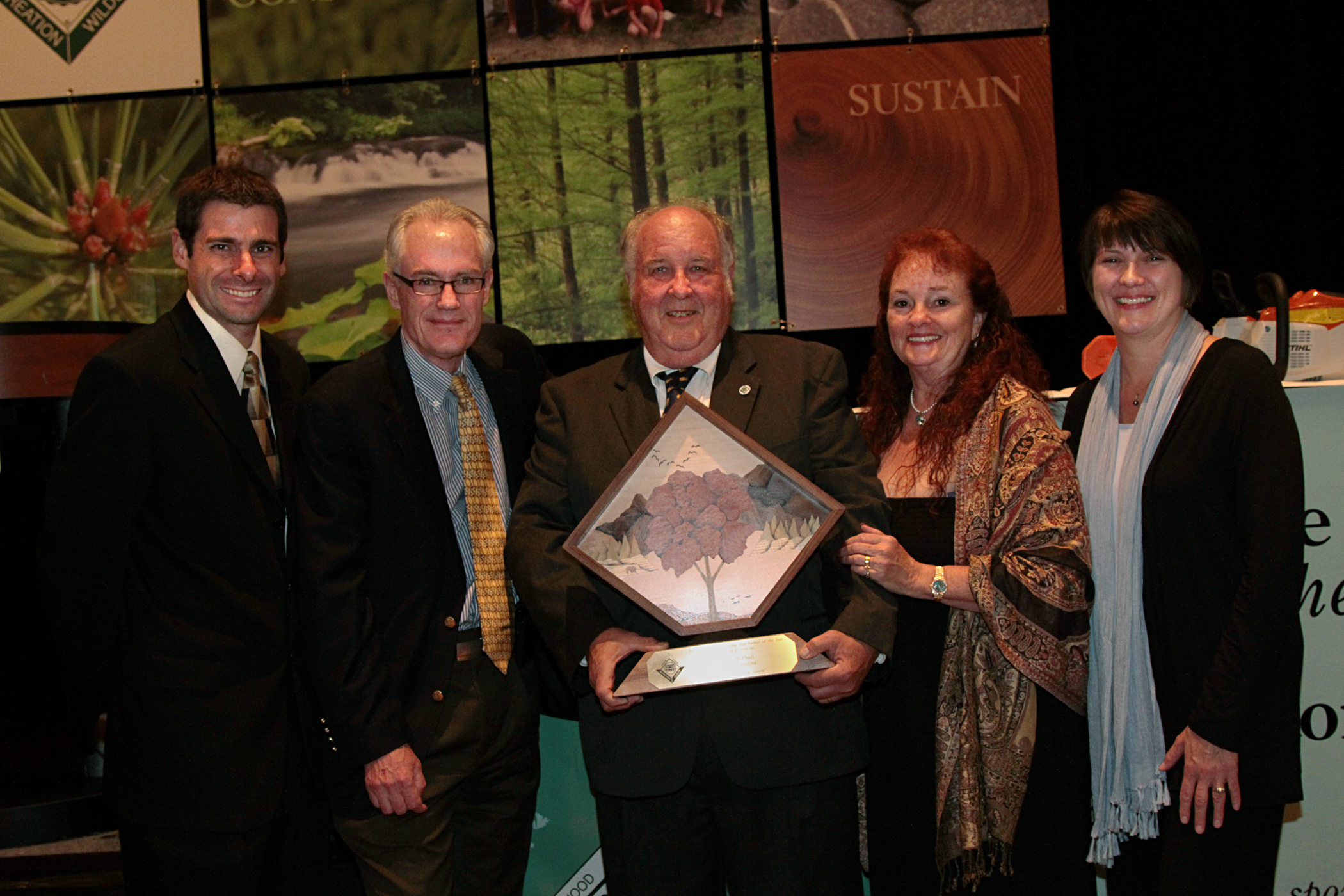 The American Tree Farm System (ATFS) has named Walt and Barbara McPhail of Mauldin, South Carolina, National Outstanding Tree Farmers of the Year. STIHL is the presenting sponsor of the Outstanding Tree Farmer of the Year awards, which annually recognize outstanding sustainable forest management on privately owned woodlands.
The award of two $500 gift certificates from STIHL was presented on June 16 at the annual ATFS Convention in Jacksonville, Florida. The McPhails, who also were honored as Southern Regional Tree Farmers of the Year, were selected from among four regional winners as the family forest owners who best exemplify the forest stewardship practices of ATFS.
Walt and Barbara's 1,600-acre McPhail Tree Farm includes woodlands that have been in his family since 1850. McPhail's Tree Farm has been described as a laboratory, where various test plots demonstrate the benefits of different methods to control undergrowth, the value of various thinning and planting techniques, and the growth and production characteristics of different tree varieties. Conservation initiatives on the McPhail Tree Farm include establishing ponds, wetlands, and wetland flora to attract waterfowl and other wildlife.
"It's an honor to represent my fellow Tree Farmers in this way. We all have a passion that runs through our blood to leave our forests better than we found them for the next generation," said Walt.
"Being involved in ATFS is more than just growing trees. It's about making sure you have a voice in Washington about policies that impact family forest owners, it's about educating others about the benefits of working forests for all Americans, and it's about sustainable forestry, keeping our forests healthy and productive," added Walt.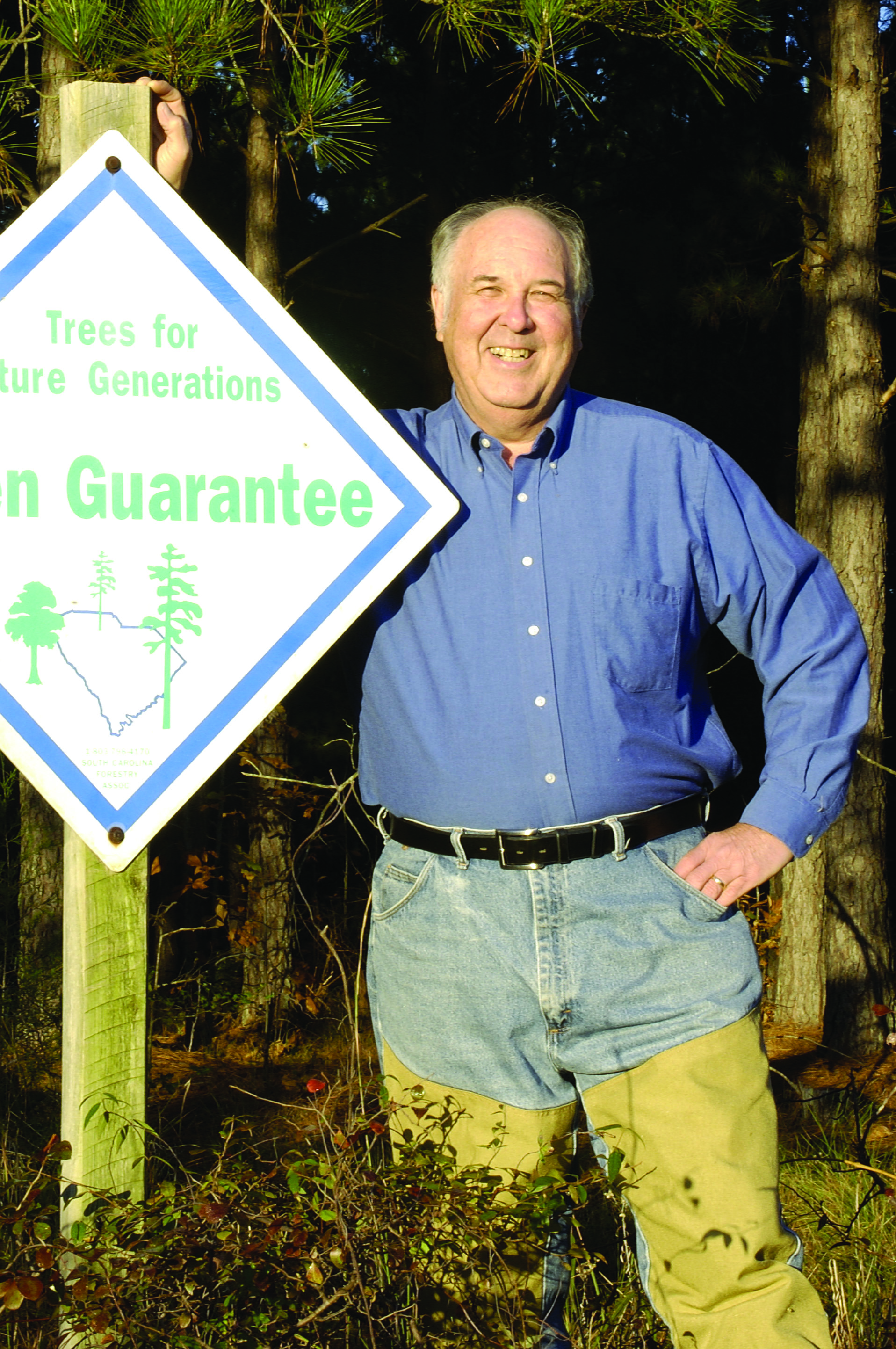 Walt, a veterinarian by profession, serves as site coordinator for the Clemson Master Tree Farmer and Master Wildlife programs, and serves on numerous forestry and landowner committees and advisory boards. Barbara, who he describes as his "right hand woman," manages the books for the business. Daughters Fran and Jane own their own Tree Farms, and are both graduates of the Master Tree Farmer program.
The Regional and National Tree Farmer of the Year awards are given annually to recognize outstanding sustainable forest management on privately owned woodlands. "Family forest owners like the McPhail family exemplify how the American Tree Farm System grows stewardship from the roots," says Bettina Ring, Senior Vice President for Family Forests at the American Forest Foundation.
"Walt and Barbara McPhail's passion, hard work, and commitment to the land that has been in the family for well over a century are truly inspiring. Future generations will benefit from their exemplary stewardship and efforts to share their knowledge and skills."
# # #
The American Tree Farm System® (ATFS), a program of the American Forest Foundation, is a network of private woodland owners sustainably managing 26 million acres of forestland. It is the largest and oldest sustainable family woodland system in America, internationally recognized, meeting strict third-party certification standards. For more than 70 years, ATFS has enhanced the quality of America's woodlands by giving forest owners the tools they need to keep their forests healthy and productive.
STIHL Inc. is the exclusive presenting sponsor of the ATFS Outstanding Tree Farmer of the Year Regional and National Awards, and the Regional and National Inspector of the Year Awards. STIHL, Inc, is also the sole, handheld outdoor power equipment provider for the ATFS. STIHL Inc. manufactures the world's largest selling brand of chain saws and produces a full line of powerful, lightweight, and versatile handheld outdoor power equipment for homeowners and professional users. STIHL products are sold through servicing power equipment retailers from coast to coast— not mass merchants. STIHL products sold through U.S. STIHL dealers are for distribution in the United States only. For more information or for the name of the closest STIHL retailer call toll free 1-800-GO STIHL (1-800-467-8445) or visit the STIHL Web site at www.stihlusa.com.