Join Our 2013 Convention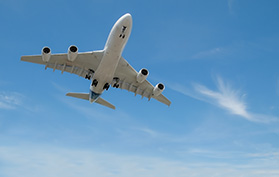 The annual National Tree Farmer Convention—the largest gathering of woodland owners in America—will take place this summer in Minneapolis. A vibrant urban center with a hometown vibe, Minneapolis is full of cultural attractions and tree-lined riverfront parks — and it was recently named one of America's top food cities by Food and Wine magazine. Rising out of North America's "Big Woods," it's also the epicenter of creative thinking about how to enhance both the revenue and pleasure that come from family-owned woodlands.

The convention brings together Tree Farmers, foresters, industry representatives and others to celebrate the value of forest stewardship. It will feature programs on the best strategies to care for and increase revenue from woodlands, with classroom-style sessions taught by forestry experts, and on-the-ground learning at a local field-day site, as well as many opportunities to get to know fellow Tree Farmers.

This year we have lined up an unbeatable array of presentations, on topics including on-the-ground management, tax issues, planning for family succession, battling invasive insect and plant species, managing wildlife and ideas for generating additional income.
A GREAT DESTINATION
We chose Minnesota for our 20th anniversary convention because it is in the heart of one of our nation's most important and historic timber producing areas, and it is also an area that symbolizes the beauty and delight of living in close proximity to woodlands. We hope that during your visit you get to hear the sound of the loon and experience the majesty of the deep hardwood forest. We also hope you will enjoy the great conversations with old and new friends as we gather to celebrate the Tree Farm tradition and our shared dedication to one of America's most magnificent resources.

Our 20th anniversary gathering will take place at the historic Depot Marriott Renaissance Hotel, named "Best Family Friendly Hotel" by CitySearch. Built in 1899, The Depot was originally a Gilded Age train station, and is now on the National Register of Historic Places. In addition to a state-of-the-art meeting facility, The Depot also houses a waterpark with an oversized whirlpool, splash fountain and waterslide.

The Depot is located in the heart of the city's cultural and restaurant district and is close to walking paths beside the Mississippi River. A dynamic arts district hosts The Walker Arts Center, as well as the Minneapolis Sculpture Garden. Minneapolis is also second only to New York City in live theater per capita. But its personality is more "Prairie Home Companion" than Broadway, and the city boasts one of the biggest selections of locally crafted beers in the world. The combination of natural beauty, pleasant temperature, cultural amenities and great food compelled the Lonely Planet Travel Guide to list Minneapolis as one of the "Top Ten Travel Destinations for 2013."
HIGHLIGHTS
There's something about a key anniversary that makes for a "don't miss it event"! We've planned some special activities that will make this 20th anniversary even more memorable for attendees.

One of the immediate standouts is sure to be the Field Day visit to the Medvecky Tree Farm, about an hour north of Minneapolis (see "Tree Farmer Profile"). Called "The Big Woods" by owners Dave and Bev Medvecky,the property is carefully managed so it produces loggable trees and provides a vibrant habitat for diverse wildlife.

The convention will also feature a variety of entertaining and educational programs for Tree Farmers of all ages, including an awards banquet where the 2013 National Outstanding Tree Farmer of the Year (sponsored by STIHL, Inc.) will be announced; a youth program for ages 7 to 15; the popular silent auction, featuring items hand-made by fellow Tree Farmers and local tours showcasing highlights of Minnesota forestry innovation.

Whether your woodland is a special retreat, a working farm, a financial investment, a family heirloom or all of the above, we've designed this year's convention to provide practical take-home information to improve your property in measureable—and immeasurable—ways.

We look forward to seeing you in Minneapolis!