Keeping Our Woods Free of Bugs, Weeds and Disease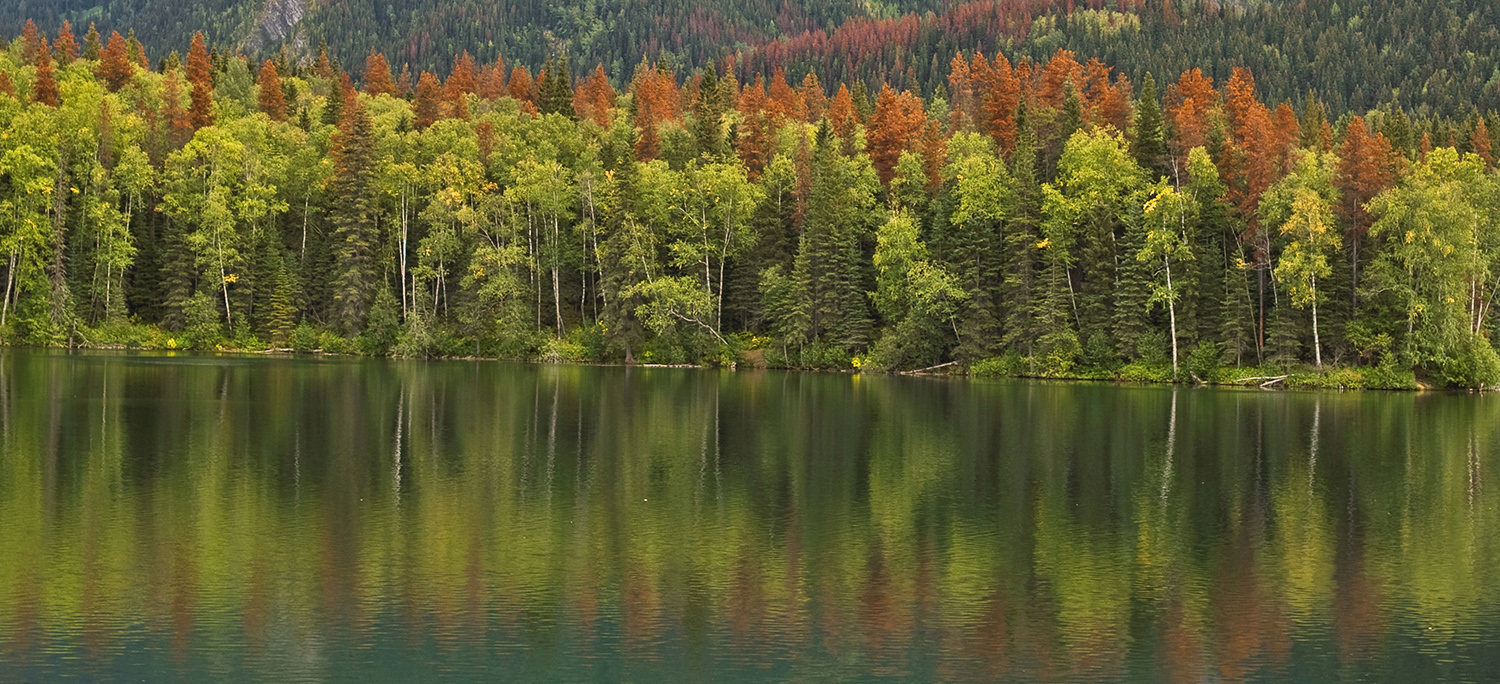 The emerald ash borer is a beetle from Asia, the size of a grain of rice. It doesn't look like much of a threat. But its bright green exoskeleton hides a killer. First detected in the Detroit area in 2002, it has spread rapidly and killed millions of ash treesin woodlands and along city streets.
And that shiny beetle has more company all the time. Since 2009, more than 90 new plant pests have entered the United States. The U.S. Forest Service estimates that nearly 58 million acres of forests — an area larger than North and South Carolina combined — are at risk from damaging pests and pathogens.
These numbers are clearly a concern to Tree Farmers (see "Flying In to Oust Forest Pests," right). The American Forest Foundation (AFF; of which the American Tree Farm System® is a program), is helping you fight back. We're giving you the tools you need to keep your woods healthy — and to help you reach out to neighbors who may need assistance.
Stopping the Spread of Invasives
The Free the Trees campaign is one way AFF is working to protect woods. It's a new way for Tree Farmers and other woodland owners to get involved in helping protect trees from harmful pests, weeds and disease. Through the Free the Trees campaign, you can write your representatives in Congress and ask them to support funding for programs that work to reduce the threats to woodlands. Two programs of the U.S. Department of Agriculture help keep American trees safe from pests. The Animal and Plant Health In- spection Service (APHIS) watches for new pests entering the country; APHIS can quickly set up quar- antines to stop the movement of infected material. Once a species like the emerald ash borer is entrenched, however, the U.S. Forest Service gets involved. The Forest Service works to reduce the spread of invasive species by tracking outbreaks and treating in- fected land. The Forest Service also researches new ways to control pests, and assists state agencies in their fights against invasive species.In addition to advocating for these important federal programs, AFF is providing woodland owners the tools and information theyneed to tackle this issue on their own woodlands — and to reach out to neighbors. Because your neighbors' neglected trees could be a place for pests and pathogens to get a foothold, we need to spread the wordto all woodland owners.
AFF's My Land Plan website is a great resource for you and other woodland owners to learn how to keep trees healthy and watch for signs of pests. My Land Plan's section on pests includes informa- tion on how to monitor your woods for outbreaks, steps you can taketo prevent the spread of pests and disease and what to do if you suspect an outbreak.
Visit our Free the Trees campaign homepage and My Land Plan's "Pests and Weeds" page to learn more.