Utility Poles: The Timber Product That Helps Power America
In the aftermath of Superstorm Sandy,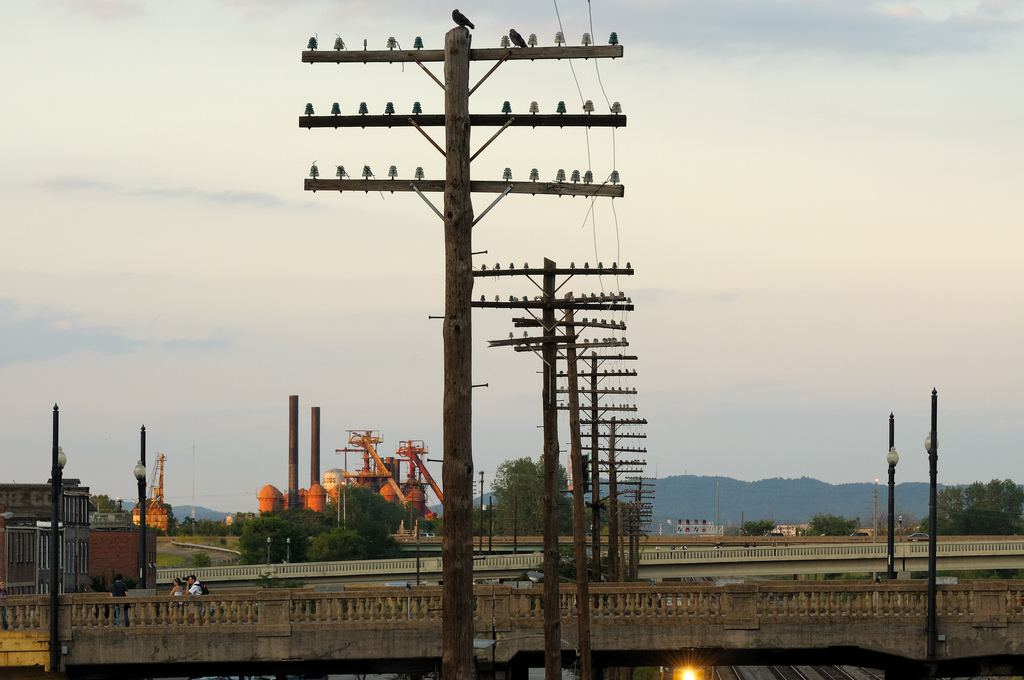 which knocked out power to 8 million homes, trucks laden with utility poles sped to the Northeast from across the nation in the effort to restore power. Natural disasters like Sandy are a reminder that, despite technological advances, wooden poles remain the backbone of the nation's electrical grid.
An estimated 130 million wooden poles are in service across the nation, according to the North American Wood Pole Council. For Tree Farmers, utility poles have the potential to provide an excellent return on investment. Southern yellow pines and Douglas fir are the most popular trees due to their size, but Northeastern red pine, Western red cedar and other softwoods that grow tall and straight are also used.
"A pole is the highest value you will get from a red pine," says Gary Bourgeois of 3B Timber, a family-owned pole mill in Boonville, New York, that processes as many as 30,000 utility poles annually. "The stumpage is two to three times higher than for saw timber."
A Powerful Industry
Pole-quality trees are always in demand. Unfortunately, there is no information clearinghouse for would-be pole-tree growers, which means Tree Farmers must educate
themselves and talk to others in the industry. In general, experts recommend minimizing competition from other vegetation, building adequate access roads, spacing seedlings appropriately and thinning prior to harvest.
For red pine, Bourgeois recommends 4x4 spacing with thinning after 20 years to grow trees with larger trunks. Pruning can lead to better pole trees but adds cost. " If you can do it as a family, pruning can be a great return on investment," says Mike Burns, program resource manager for the American Forest Foundation. "If you're hiring someone then it would be a lesser return."
If you already have mature stands, contact a regional procurement agent. The North American Wood Pole Council (www.woodpoles.org) is a good place to start. Frank Gribble of Bell Timber in Oregon is one such agent. He is on the road constantly searching for quality timber in the Northwest, mostly Douglas fir. "We are always looking for good 60- to 120-footers." He judges trees based on their straightness and size, number of limbs per foot and the fewest number of sucker knots.
Pole trees are sometimes marked and collected after a cut, other times extracted prior to a cut to avoid damage during felling. Small Tree Farms may find pole growing not worth the expense. "There has to be a minimum number of trees to make it worth transportation costs," Gribble says. "It costs more to equip a pole truck."
Stormy Demands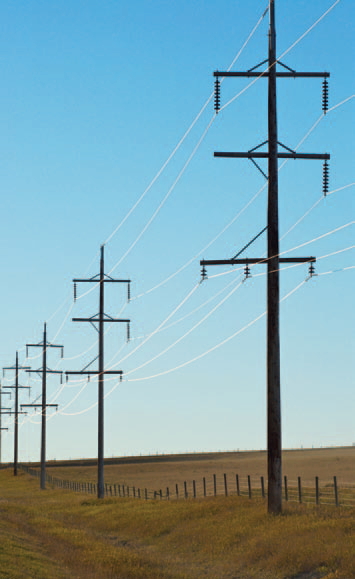 Hurricanes can cause short-term spikes in demand for utility poles. The Southern Pressure Treater's Association says its member businesses shipped about 65,000 poles to the Northeast in the two weeks following Sandy. That figure is on par with other major storms such as Hurricane Katrina, which destroyed more than 72,000 poles. But pole suppliers do not derive extra profit from disasters because utility companies source poles on long-term contracts.
Despite storm damage, wooden poles remain popular with utility companies because they are affordable, lighter and easier to transport than steel or concrete poles, they don't rust, are easy to climb and are non-conductive, which makes them safer for utility workers. Wood poles also have environmental advantages. They store carbon removed from the atmosphere, unlike steel or concrete poles, which are energy-intensive to manufacture.
With talk of "smart grids" and underground power lines, it remains to be seen if wooden poles will remain the industry standard in decades to come. But Sam Coker of South Carolina's SC Pole and Piling is bullish on wooden poles. He has been in the pole business for 40 years and is also a certified Tree Farmer. " It has been a good career," he says. "Wood poles have lots of advantages."
With projections of more frequent and severe storms due to climate change, and the potential for the home-building industry to continue to rebound, Coker—and Tree Farmers who tap into the pole market— could have many years of growth to come.