South Carolina and Missouri
Forest and Woodland Association of Missouri
The Forest and Woodland Association of Missouri (FWAM) was founded in 2011 as a public advocacy voice for the woodlands of Missouri, to promote healthy, productiveand sustainable forests and trees. We are advocates, conservationists, educators andwoodland owners, working together to promote healthy, productive and sustainable forests and trees. Our membership includes residents from all walks of life—anyone who cares about the health of Missouri's forests and woodlands, and wants to ensure those lands receive the care and support they need.
FWAM is also the administrator for the Missouri Tree Farm System. Many of our members belong to both organizations, recognizing the need to broaden the reachof the Tree Farm System and include more residents if we're to have a strong, united voice on behalf of the state's woodlands.
FWAM launched its first major membership campaign in January, hoping to increaseits size and scope significantly during the next two years, and establish its roleas a vital advocate for the woodlands of Missouri.
For more information, visit www.forestandwoodland.org or call 818.645.5399.
South Carolina Forestry Association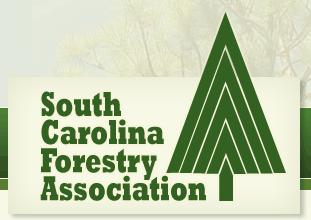 The South Carolina Forestry Association (SCFA) became a co-sponsor of the Tree Farm System in South Carolina in 1985 and has provided key information and communications support since that time. Under a new pilot program, SCFA is serving as the Tree Farm System administrator in South Carolina. "We've enjoyed a positive relationship with the South Carolina Tree Farm Committee and the American Forest Foundation and look forward to that continuing in the future," says SCFA President Cam Crawford.Services provided by SCFA include communications/public relations, administration,banking, and working as the liaison among the American Tree Farm System®, the statecommittee and landowners.
SCFA's key initiative is adding 340,000 acres to the state's total certified acreage. The initiative, spearheaded by Walt McPhail (2012 National Outstanding Tree Farmer of the Year) and state forester Gene Kodama, includes both stewardship forest lands(250,000 acres, representing 1,000 landowners) and state forests (94,000 acres).The project is funded by county forestry associations, SC Pole & Piling, KapStone,Domtar, RockTenn, Resolute Forest Products, Norbord, and the South Carolina SFIImplementation Committee.
For further information on SCFA, visit www.scforestry.org (go to SCFA Programs,and then Tree Farm Program) or call 803.798.4170, Ext. 12.