National Leadership Award Winner Andy Fast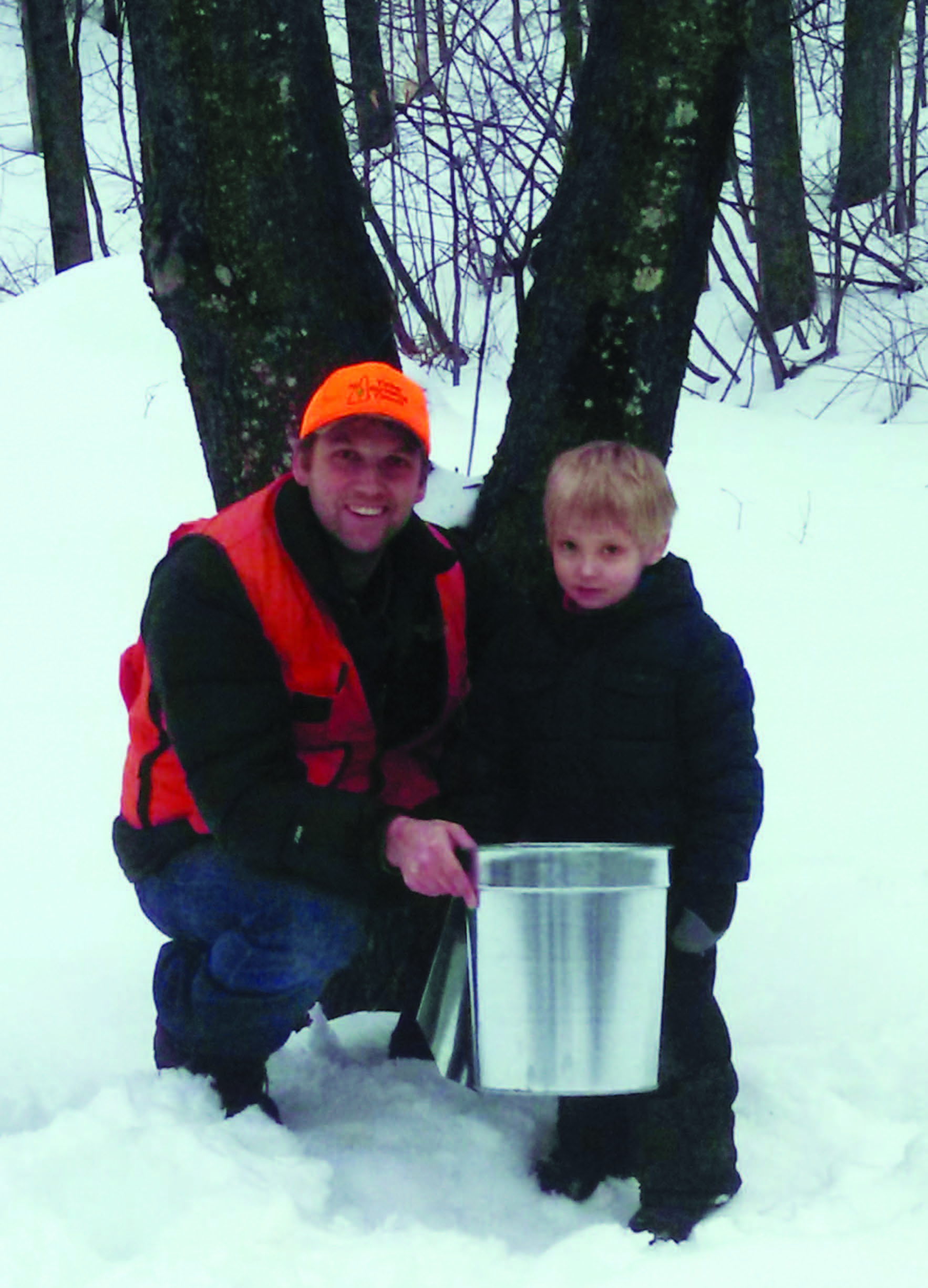 Not many professional foresters come to their careers by way of an undergraduate English degree, but that's the unusual path followed by this year's winner of the American Tree Farm System® 2013 National Leadership Award. For Andrew "Andy" Fast of New Hampshire, it was his jobs during summer vacations that led him to the woods.

"All my seasonal work was outdoor-related: commercial fishing, guiding, and work for the Forest Service," says Fast. "By the time I graduated, I knew I wanted to pursue a natural resources career.""The opportunity to fight fires in Oregon and Washington pushed me toward a master's degree in forestry from the University of New Hampshire."

On February 20, Fast was recognized for his leadership as a New Hampshire Tree Farm Committee volunteer. "Andy exemplifies what it means to be a leader in the Tree Farm program. He's an advocate for certified Tree Farmers and provides assistance to landowners and Tree Farm inspectors. Whether it's a one-on-one visit, or organizing successful field days, or volunteering even more of his time to serve on important strategic planning committees to help us chart the future of Tree Farm, Andy has stepped up and made a difference," says Bettina Ring, Senior Vice President for Family Forests with the American Forest Foundation.

A certified Tree Farm owner himself, Fast works as the County Forester and Natural Resources Field Specialist for New Hampshire's Belknap and Strafford counties. He has earned praise not only for helping other landowners care for their woods, but for introducing local children to the woods by leading forestry days and wildlife walks.
"In the past two years alone, Andy has met with more than 160 woodland owners to provide forest management recommendations and information," says Wendy Scribner, Extension Field Specialist with the University of New Hampshire, who nominated Fast for the award. "His leadership qualities and communication skills have been a key ingredient for the continued success of the New Hampshire Tree Farm program."

Fast is a staunch supporter of Tree Farm, which he says "is a great vehicle to engage landowners, build community around forestry, disseminate information, work with people, and build forest management skills and interests." He says he feels privileged to have been involved in the process of envisioning the future of the Tree Farm program, which must respond to changing demographics and funding challenges. "We're seeing more people coming in from out of state, younger landowners, and a shift away from the historically rural background of woodland owners to those with urban roots," he says.
The leadership award, says Fast, "came as a complete surprise. I'm surrounded by such impressive individuals in the state and nationally, that this recognition really means a lot."
Photo courtesy of Andy Fast