Renewable Energy, Sustainability Standards Increasing Demand for Certified Wood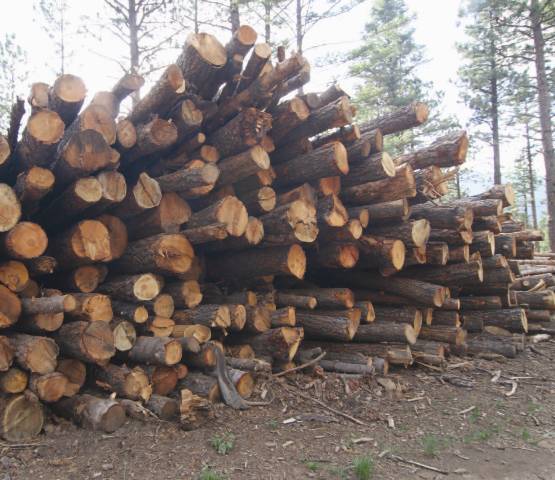 Markets for certified products have developed slowly and inconsistently, and are challenging to predict. However, recent trends both overseas and here at home suggest a growing demand for American Tree Farm System® (ATFS)-certified material in the coming months and years.
One emerging market for certified wood is the booming renewable energy sector. Demand for bioenergy (renewable energy derived from plant materials) has several origins, including a $75 billion annual domestic energy sector. Much of the demand, however, is coming from Europe, where power producers are scrambling to meet ambitious requirements for renewable energy supplies under European Union (EU) law.
As a result, the production of wood pellets for energy has expanded, particularly in the southeastern United States. Wood Resources International reports that pellet exports from the South have quadrupled during the past two years. New and converted export pellet facilities are coming online to meet this demand. For example, Drax, a power company based in the United Kingdom, recently announced plans to build new facilities in both Louisiana and Mississippi, siting their plants near an anchor of private forestland, including certified Tree Farms.
New Opportunities
Because EU guidelines for sustainable fuel stocks were designed for grasses and grains, they are not a perfect match for forest certification standards. However, ATFS is recognized as a source for sustainable material for bioenergy producers. There is also a movement afoot to amend the EU guidelines specifically to include sustainable, certified forest sources, which would further strengthen ATFS's market position.
New EU requirements designed to help combat illegal logging are also driving demand for ATFS certified wood. Under the requirements, which went into effect in March, companies selling wood products in the EU must demonstrate legal sourcing through a system of "due diligence." Chain of custody certification through the Programme for the Endorsement of Forest Certification (PEFC), an international organization promoting sustainable forest management through third-party certification, is one avenue for meeting this requirement and assuring the legality of wood products. These recent changes are driving demand for PEFC-certified products and because the ATFS certification program is endorsed by PEFC, wood originating in certified Tree Farms may flow into PEFC chains of custody, creating enhanced access to European markets.
In addition, several large consumer brands have recently announced ambitious new sustainability goals, including the sourcing of their fiber supplies from sustainably managed forests. For example, United States-based consumer goods manufacturer Proctor & Gamble recently announced a goal of sourcing 100 percent of the fiber supplying their tissue, towel, baby care and feminine hygiene products from third-party certified sources—including PEFC and ATFS—by the end of 2015.
In response to the growing demand for certified materials by their customers, forest-product companies are also promoting their interests in certified sourcing and ATFS-certified material, in particular. During the past year, Weyerhaeuser, Plum Creek Timber Company, New Page and MeadWestvaco have all issued preferences for ATFS certified wood in their sourcing. In May, Idaho Forest Group announced both a preference and a financial premium for ATFS certified wood.
Each of these market developments is creating new demands for certified forest products. As the pre-eminent certification program for family forest owners—with more than 70 years of experience—ATFS is well-positioned to respond to this emerging demand, while also sharing the Tree Farmer story of stewardship with new audiences.