Cinda Jones: Carrying on the Cowls Family Legacy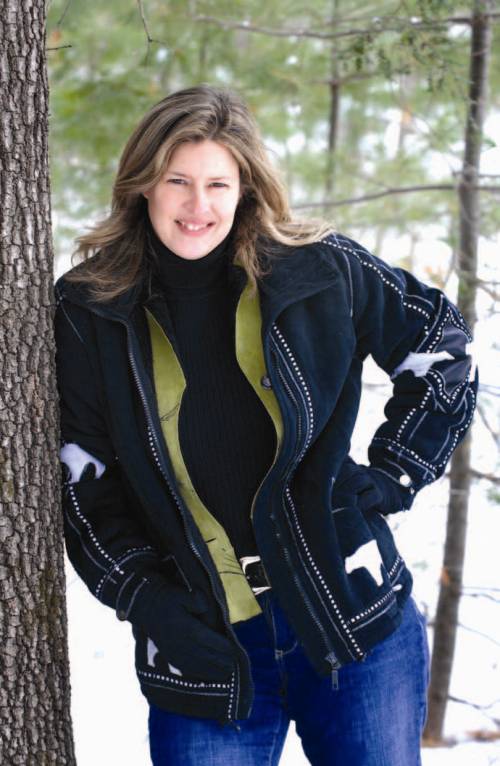 Sustainably managing forests for 272 years is hardly a matter of sticking to the same game plan for nine generations.
For Cinda Jones, president of W.D. Cowls, Inc., a family-owned business based in North Amherst, Massachusetts, that is the largest private landowner in the state, there's an essential survival ingredient: change.
"It's knowing when to fold what is not working,'' says Jones, whose family's forest land in western Massachusetts has been part of the American Tree Forest System® for more than five decades. "I'm on the same home farm that Jonathan Cowls was when he moved here from Hatfield in 1741. This house I work out of is the house that David Cowls built in 1768," says Jones.
These days, W.D. Cowls has 100 parcels of forest land spread over 30 towns in the western half of the state. All of the forest land is Tree Farm certified and enrolled in a special Massachusetts program that reduces property taxes in return for conservation as a managed forest. The family forests have earned numerous awards during the years, including the 2007 International Association of Fish and Wildlife Agencies Forest Stewardship Award and the2007 BASF American Tree Farm System® Award for Outstanding Achievements in Sustainable Forestry. This year, Jones won the Forest Landowners Association's Young Forest Landowner of the Year award.
But to preserve its forests for generations to come, Jones says the family business must continue to grow—and this means selling some house lots and developing some parcels as the family continues to add to its forest holdings.
"In 1741 we owned 300 acres of land. Today, we don't announce how many acres we own but it's thousands of acres. It's because every generation buys more than it sells,'' says Jones, whose company employs two full-time foresters to manage the thousands of acres that are working Tree Farms.
After years of losing money, in 2010 the family saw mill was shuttered, a once unthinkable option for a two-centuries-old timber family. The family's land company would like to see this commercial property developed as part of the town center of North Amherst. This and other commercial operations on family land are part of an effort to keep the core timberland business viable and in the family for future generations.
Another example of diversifying income streams to keep the multi-generational business viable is how the family last year reached agreement on selling a conservation restriction on 3,486-acres of land now named the Paul C. Jones Working Forest, in honor of Cinda Jones' father, who died in 2011.
"I need to sustainably manage and grow the business we have today and improve opportunities for future generations," Jones says. Sustaining—and never forgetting— the long Cowls lineage is also a priority.
Jones and her brother Evan—who manages the family's building supply business and has three children—are intent on making the family business a success today, but they are also thinking about the next generation who will take their places.
Recently, Jones brought Evan's 12-year-old daughter with her to the Tree Farm Fly-In in Washington, D.C., for a day of lobbying on behalf of conservation and forest sustainability.
"The 10th generation is learning about the economic and environmental benefits of our forests and the importance of their sustainability,'' Jones says of her brother's children. "I need to give those kids the same base that I have. I grew up knowing what a Tree Farm was—and how important that is."