A Tribute to Ernest and Alberta Angevine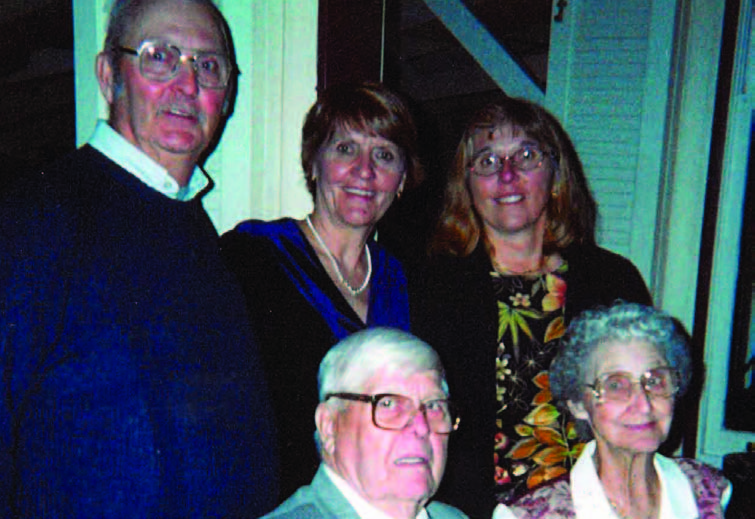 On a beautiful fall day near bethel, Maine, last September, 180 people gathered to celebrate the annual Maine Tree Farm/Small Woodlands Owners' Association "Maine Field Day" on Ernest and Alberta Angevine's impeccably managed Tree Farm. Ernest Angevine, who had passed away the week before at age 92, was a Maine forester who seemed to have walked out of a storybook. He had worked on logging operations since his teens—as a cook, river driver, teamster and crosscut sawyer. He and his wife had built an operation in one of the loveliest spots in western Maine. The family decided to proceed with the Field Day that he had planned meticulously. Even without him, the day was filled with him.
In just five short months after the field day, Alberta Angevine passed away. Now, the couple's three children carry on the values their parents instilled in them, despite many offers from developers to sell the property. "My father had a relationship with those trees," says daughter barbara Willard. She carries on the family tree farming tradition in New Mexico, where she was the recipient of the state's Outstanding Tree Farmer award in 2009. Son Richard Angevine oversees much of the management of the300-acre property in Maine, which contains some of the largest pine trees in the state. He supervises maintenance of the trail system and a multitude of wildlife friendly practices as well as a recreational asset for the community.
In addition to passing down their values about the Tree Farm, the Angevines passed on much more. Says daughter Judith Coolidge, a retired second-grade teacher, "they just instilled in us that the outdoors is a great place to be.
"Judith began an annual "Environmental Day" Tree Farm for her school district's second graders that has continued for 23 years. Among other things, she would dedicate weeks to preparing a mile of trails with provocative questions for the children: "Do you see any signs of animals here?" (A squirrel might have pulled a pinecone apart.) "Rub the needles of this tree together. What holiday does it make you think of?" "Is this a hardwood or a deciduous tree?" "Can you see the tree hit by lightning?"
Judith suggests other landowners open their land to schoolchildren. "I would encourage people to do this—call their school district," because she believes that the payoff is great, not just for the schoolchildren, but also for the landowner. And the experience sticks with the children for years. Many adults who experienced the Angevine's forest during an Environmental Day years ago personally thank her for the experience, and tell her moments they still remember.
Infused with the appreciation of generations of both family owners and visitors, the Angevine Tree Farm persists. "My father was very into his woodlots, appreciated what he had earned and took great care of it," recalls Judith. "The woods were like his church. They were peaceful to him and he loved to see them grow and reproduce and he saw them from one generation to the next as something that could carry on."
Photo courtesy of Judy Coolidge