July 25, 2011
Washington, D.C. - The American Tree Farm System (ATFS) has named Putnam "Put" Blodgett (Vermont); Russ and Barbara Ford (Columbia, Mississippi); Joseph "Steve" and Janet Funk (Coeur d'Alene, Idaho ); and Walt and Donna Lange (Swanton, Ohio¬) as 2011 Regional Tree Farmers of the Year sponsored by Stihl, Inc.

This annual award recognizes outstanding sustainable forest management on family-owned woodlands. Every year, the four regional winners are recognized for stewardship of America's family woodlands. Stemming the loss of America's woodlands is vital to our country's clean water and air, wildlife habitat, recreational activities, and producing the wood and paper products we all need.

ATFS provides landowners with the validation that they are doing right by their land, meeting the highest standards of sustainability and being good stewards for the future.

One of the four regionals will be announced as the National Outstanding Tree Farmer of the year during the 2011 National Tree Farmer Convention on August 11 in Albuquerque, New Mexico.

Putnam "Put" Blodgett has been a Tree Farmer for more than 50 years, managing 670 acres of woodlands in Vermont. He has always lived off the woodlands of his Tree Farm – initially, when it was under the ownership of his parents, followed by his ownership of the land, and eventually through the founding and directing of a boys' summer camp within its woodlands.

Through intensive management, Blodgett has derived the majority of his income from the farm and through his forest management activities. More than 90 percent of the white pine, hemlock, and red oak that went into the building of his retirement home was harvested from the Tree Farm. The heating and hot water needs of the home are supplied by the Tree Farm's forest resources. In addition to managing the Tree Farm to meet his personal living needs, Blodgett has incorporated numerous and successful management practices to improve wildlife, water, and recreation on the Tree Farm.

Russ and Barbara Ford started the first local forestry organization in Mississippi, with Russ holding an active office in the organization for a number of years. Sharing information about invasive species control, practicing active wildlife management for both game and threatened species, and making a commitment to improving water quality has earned the couple a bookmark in the history of forestry in the State of Mississippi.

Russ has made tree farming his only job, but he has not done so at the expense of the resources of the farm. Firebreaks, road construction and maintenance, pre-commercial thinning, pruning, mowing, prescribed burning, tree planting, herbicide applications and more are on schedule and performed nearly 100 percent of the time by Russ himself. And the 'special ones' are not forgotten: numerous gopher tortoises are located on the Tree Farm and Russ actively manages for them, striving not to destroy their habitat.

Steve and Janet Funk began with a dream to live near the woods and streams of the West, where they might find opportunity to camp occasionally. Opportunities for jobs near Coeur d'Alene, Idaho and for purchase of a derelict farm in a small mountain valley with a stream running through the property put the dream into their lap – and into reality.

Since the early 1970s and with the purchase of the property, the dynamo duo has been advocates for responsible management, forest restoration, and environmental education. Logging with a team of Belgian mares, comprehensive and amended forest management plans, and educating themselves through University of Idaho Extension opportunities have given Steve and Janet the foundation from which to speak on projects and issues that may affect the viability of the waters and woods of their mountain valley Tree Farm.

Walt and Donna Lange, self-taught landowners, own and manage a Tree Farm near Swanton, Ohio. They have been honored for their exemplary woodland management practices, including planting thousands of trees and conducting numerous beneficial resource projects such as the "Green Tree Marsh." This project was created to provide a valuable seasonal water source for wildlife.

The professional forestry community holds Walt and Donna in particularly high esteem for their efforts to spread the word about trees to innumerable groups of people for years, especially Boy Scouts and 4-H groups. Local Scout groups have made the Lange Tree Farm their annual location for "camping within the pines." Walt and Donna, their two daughters, and five grandchildren are all an integral part of the field and management crews of the Tree Farm in preparing the family property for the next generation.

"Every year, we at the American Tree Farm System commit ourselves to the recognition of family forest owners like Putnam, the Fords, Funks, and Langes who contribute to our country's natural resources, communities, and good paying jobs without expectation of recognition," stated Liz Sandler, ATFS Director.

The 96,000-family landowner American Tree Farm System represents the largest group of private landowners in America. Family forest landowners manage and own 35 percent of
America's forests. These private forests provide more than 25 percent of our nation's drinking water and 60 percent of at risk wildlife depend on private forests.

_____________________________________
The American Tree Farm System® (ATFS), a program of the American Forest Foundation, is a network of private woodland owners sustainably managing 26 million acres of forestland. It is the largest and oldest sustainable family woodland system in America, internationally recognized, meeting strict third-party certification standards. For 70 years, ATFS has enhanced the quality of America's woodlands by giving forest owners the tools they need to keep their forests healthy and productive.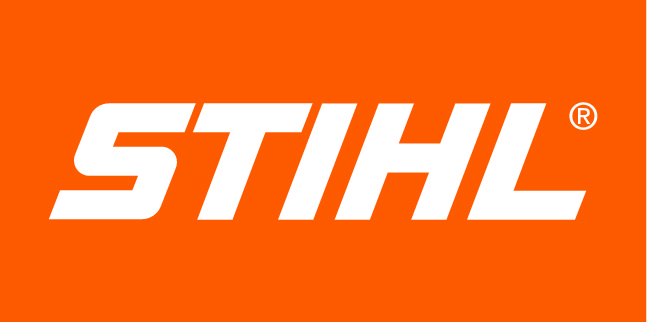 STIHL Inc. is the exclusive presenting sponsor of the ATFS Outstanding Tree Farmer of the Year Regional and National Awards, as well as the sole, handheld outdoor power equipment provider for the ATFS. STIHL Inc. manufactures the world's largest selling brand of chain saws and produces a full line of powerful, lightweight, and versatile handheld outdoor power equipment for homeowners and professional users. STIHL products are sold through servicing power equipment retailers from coast to coast— not mass merchants. STIHL products sold through U.S. STIHL dealers are for distribution in the United States only. For more information or for the name of the closest STIHL retailer call toll free 1-800-GO STIHL (1-800-467-8445) or visit the STIHL Web site at www.stihlusa.com
# # #
< Back