August 9-11, 2011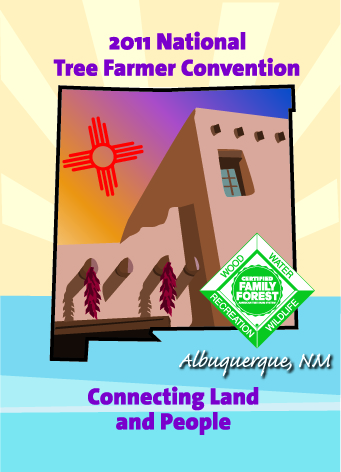 For three days, landowners and their families, gathered for fellowship, networking, and learning about the tools available to continue their sustainable forest management.
More than 300 gathered at the Hyatt Tamaya Resort & Spa, situated between Santa Fe and Albuquerque at the base of the Sandia Mountains that reflects the rich history of the Tamayame people.

Located on several thousand acres of native land, this Hyatt property featured amazing mountain views, the Rio Grande River, and an expansive cottonwood forest.

Families, ATFS Inspectors, volunteers, foresters, sponsors, PLT Coordinators, and many others participated in this three-day event.
Our invited Speaker
Rob Amberg, http://www.robamberg.com, spoke at Wednesday's general session. Rob is an award-winning documentary photographer and writer specializing in work with rural communities. He recently photographed six Tree Farmers for the AFF's Stem the Loss report. Rob will share some of his images from over 35 years of work in this field and talk about the love of land and place. Rob lives on a small mountain farm in western North Carolina, which includes animals, gardens and forests. Growing up in suburban Washington, DC, Rob said, "I always wanted a place where I could get lost. I've found it here."

It was great to see everyone in New Mexico!

Field Day
Concurrent Sessions Presentation List
Our 2011 Convention Sponsors
Gold
Silver

Bronze

Juniper