Meet Our New Publications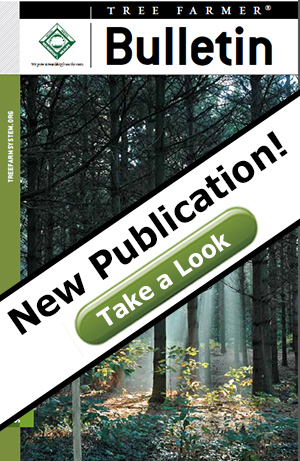 Tree Farmer Bulletin
Tree Farmer Bulletin is a quarterly publication written just for certified Tree Farmers. We know what matters to you and your land.
For subscription information please email ATFS staff.
Subscribe to Tree Farmer Bulletin and:
Learn tips for getting more out of your land
Stay ahead of the curve with news and trends in the forestry industry
Get the scoop on upcoming events
Read about outstanding Tree Farmers like you


Woodland
This full-color quarterly, general interest magazine for woodland owners is designed to inform and inspire.
This new publication is packed with engaging stories, beautiful photos and practical tips for getting the most out of your land. Articles you won't want to miss include:
Woodland Owners' Guide to Stargazing
Women Owning Woodlands
On the Wild Side: All About Amphibians

Looking for Tree Farmer Magazine? We just launched a new publication called Tree Famer Bulletin. It's a fresh design with the same great tips, news and profiles written just for Tree Farmers. Check out our first issue here!