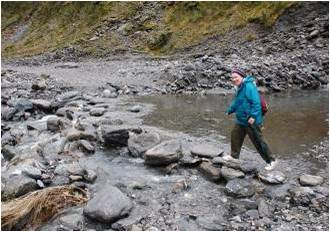 About the Webinar
The Recreational Trail Design webinar is designed to provide family forest landowners basic on-the-ground knowledge to design, construct, and maintain sustainable trails for hiking, horseback riding, bicycling, cross-country skiing, snowmobiling, off-highway motorcycling, and all terrain vehicles.
This webinar covers all steps in trail design, including how to: determine trail uses, select the trail corridor, establish trail design standards, mark exact trail location, clear the trail, construct tread, install structures to cross obstacles (e.g., a hillside, slopes and cliffs, wet soil, waterways and gullies, roads and fences), sign the trail, and install facilities that support the trail.
This webinar is supported by a publication, Trail Design for Small Properties and other online resources. You are encouraged to review these online resources before the webinar.
View slides of the presentation here. Watch the webinar below.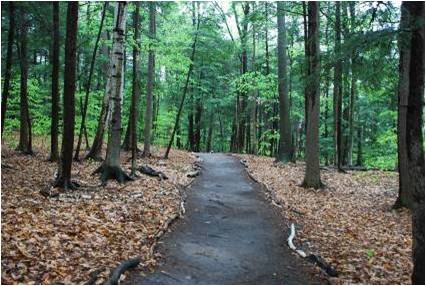 CFE Credits
CFE Credits for this webinar are no longer available.
Instructor Bio
The instructor is Dr. Mel Baughman, Professor Emeritus from the University of Minnesota, Department of Forest Resources. Mel taught a three credit class on trail design at the University of Minnesota for several years and provided dozens of seminars and field trips on trail design for family forest landowners and the natural resource professionals who advise them. He initially learned about trail design through volunteer work on trails. Later he took a sabbatical to study trail design, and since then has made a habit of evaluating every trail he uses to figure out which trail design features work and which ones fail. Mel offers practical advice for landowners.
Photos courtesy of Dr. Mel Baughman.
Watch the Webinar
< Back