***EVENT FULL*** Barrier Islands Land and Water Excursion with Paper Mill Tour
Wednesday June 13th 7:30am – 4:30pm $96.00/per person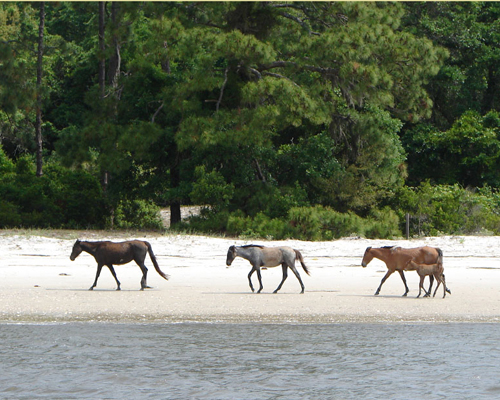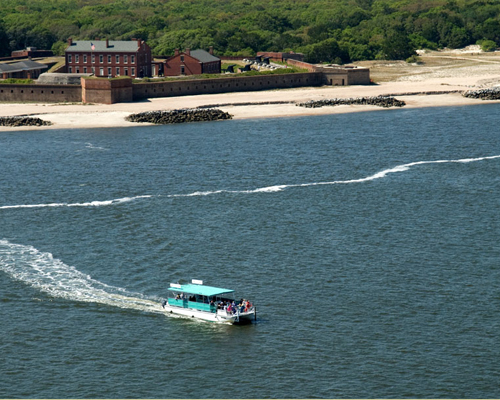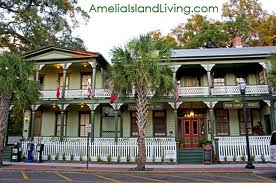 Big and Little Talbot Island state parks are located along the Northeast coast of Florida between Jacksonville and Amelia Island. While most of the barrier islands in Florida have been developed, this area remains mostly untouched. The landscape consists of many tidal creeks and marshes, pristine sand dunes, maritime forest, and even bluffs overlooking the ocean. The coastline has the scattered remains of majestic Live Oaks that have been bleached by the pounding surf, leading to portions of the beach to be referred to as "bone yard beach".
Highway A1A takes you right through the heart of these remarkable barrier islands. In Fernandina Beach, you will enrich your coastal experience with a 2 hour narrated nature and history cruise aboard the Bald Eagle. This 59 foot restroom equipped boat from Amelia River Cruises will take you along the Amelia River and St. Mary's River into Cumberland Sound. You will get a firsthand look at Ft. Clinch, a civil war era fort on the tip of Amelia Island, the Port of Fernandina, the RockTenn paper mill, and Cumberland Island while your expert guide tells you about the history of area. Cumberland Island is home to the Carnegies, and was the site of the JFK Jr. wedding, but it may be most known for the wild horses that roam the island. You may see manatees, dolphins, exotic birds, alligators and other wildlife along the way. Once back on shore you will visit the historic Florida House Inn for a family style southern lunch. This is the oldest standing hotel in Florida and has had famous guest such as Ulysses S. Grant, the Carnegies, the Rockefellers, and Henry Ford.
After lunch you will travel across town for a bus tour of the RockTenn paper mill. This mill consumes over 3 million tons of wood each year and employs about 650 people. RockTenn produces linerboard in this mill that is used to make cardboard boxes. You will have the opportunity to get a firsthand look at the papermaking process with an optional walking tour of the paper machines. This portion of the tour will require heavy physical activity with stairs and narrow walkways. After you finish learning about the paper making process, you will board the bus to return to Jacksonville.
Drinks and snacks will be provided throughout the day. This tour will require light physical activity and parts of the tour may not be handicap accessible. Please wear light comfortable clothes and bring plenty of sunscreen. The price of this tour is $96.00/person and is limited to 53 guests, with a minimum of 40 guests.
Itinerary:
7:30am Depart from the Hyatt in Jacksonville
8:30 Stop at scenic overlook in Talbot Island State Park
9:45 Arrive at Amelia River Cruises in Fernandina Beach
10:00 Board the Bald Eagle for guided cruise
12:00 Return to port
12:30 Lunch at the Florida House Inn
1:30 RockTenn mill tour
4:30 Arrive back at the Hyatt
***EVENT FULL*** Dee - Dot Timberlands Tree Farm Tour
Thursday June 14th 8:00 am – 1:00pm $50.00/person 54 people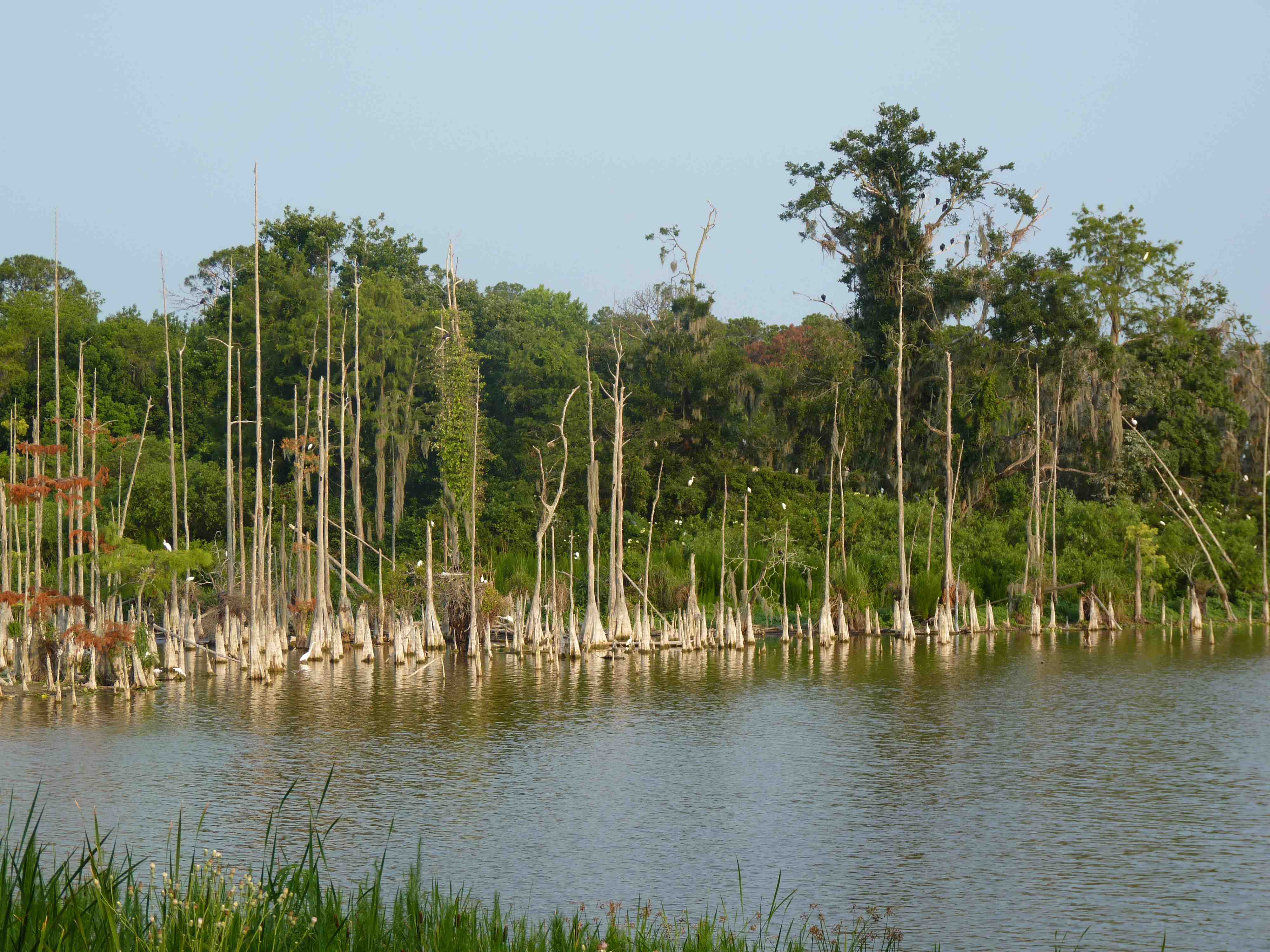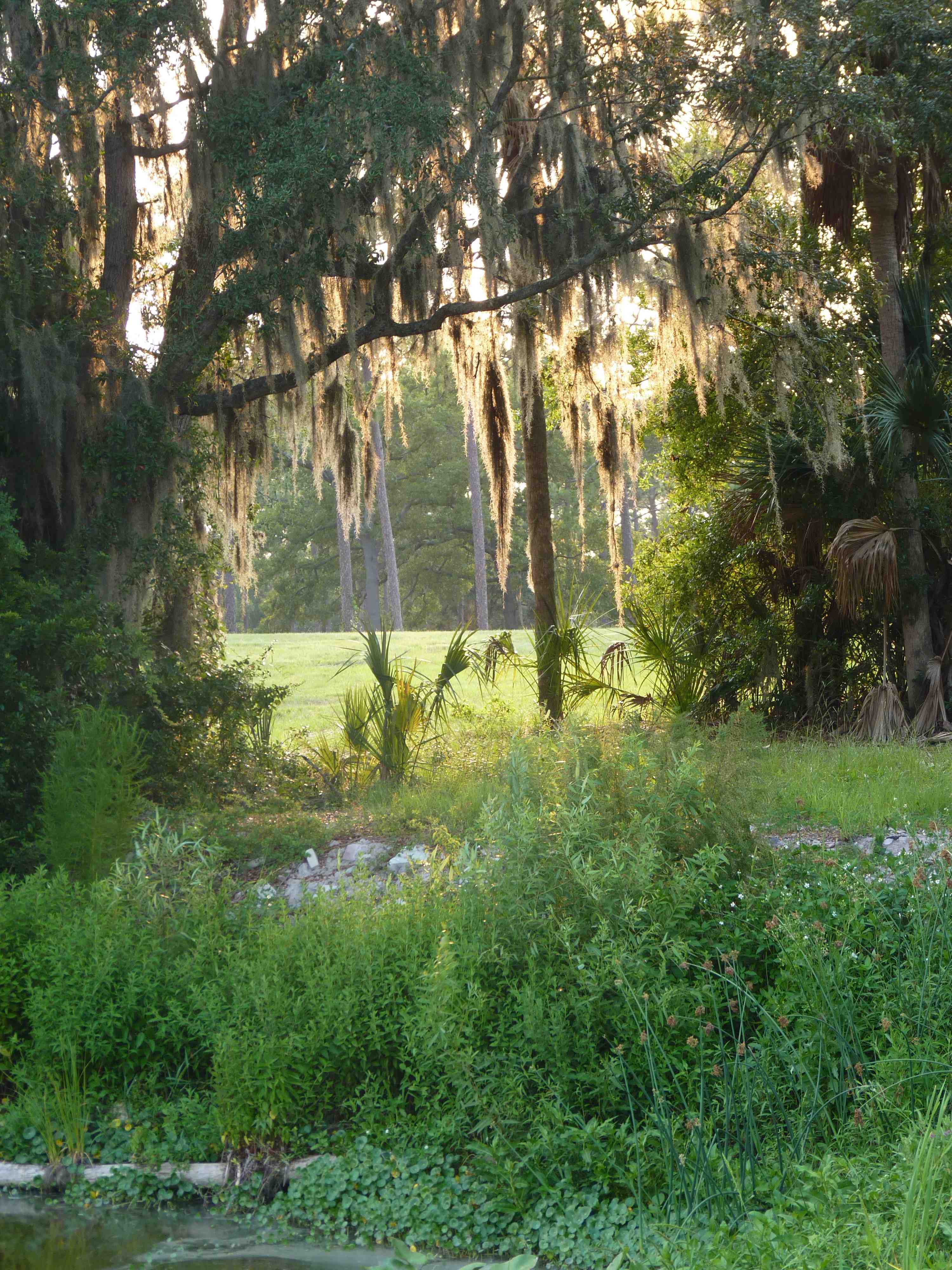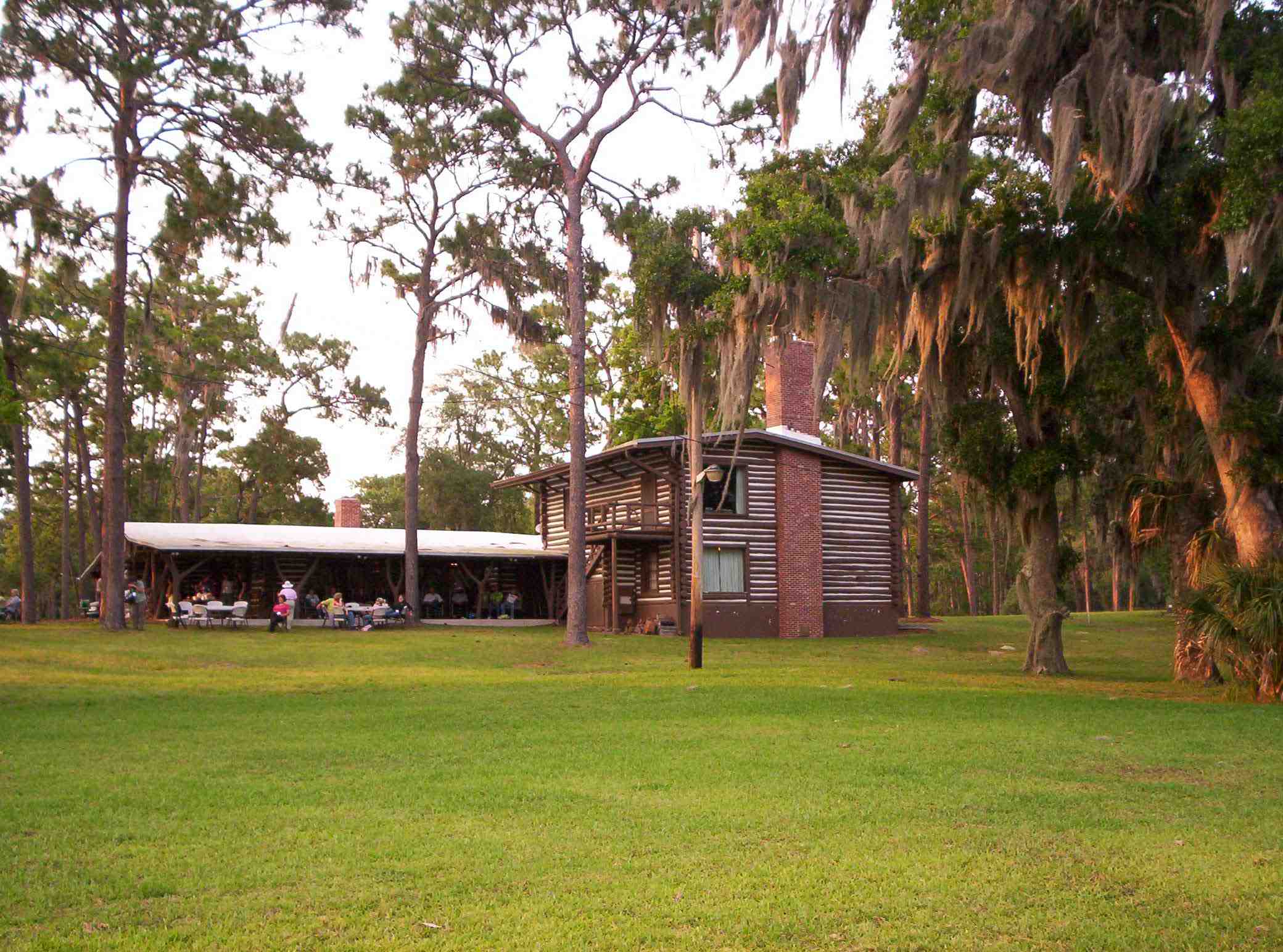 Dee Dot Timberlands in beautiful North Florida invites you to tour the workings of their 54 year old Tree Farm. The tract is uniquely located along the Intracoastal Waterway on the edge of Jacksonville. In a matter of minutes, you will be transformed from a downtown atmosphere to being in the middle of a peaceful forest getaway. Mr. J.E. Davis began purchasing the property in the 1940's as a getaway from the Winn Dixie corporate office in downtown Jacksonville. The tract became known as Dee Dot Ranch, named for Mr. Davis' two children Dan and Dottie. The tract today, managed by Dan Davis, encompasses 28,000 acres and is managed as a timber operation with wildlife management being a big part of the overall plan for the property.
Take an open wagon ride through majestic old longleaf pines to see harvesting and reforestation operations, deer and quail management, as well as other elements of the Dee Dot management plan. The tour will conclude with a down south country bar-b-que at Dee Dot's rustic lodge. The lodge was built in the 1940's, added on to in the 1960's, and overlooks beautiful Davis Lake.
Make your reservations for this Tree Farm tour early as this tour is limited to the first 54 folks. This tour is certain to be one of the highlights of your convention experience. Dee Dot offers an entirely different perspective on Florida forestry from what will be showcased on our field day tract.
The cost for the tour is only $50 per person. Please wear appropriate attire for walking in the woods and riding on an open wagon.
Itinerary:
8:00 am Depart Jacksonville
8:30 Arrive at Dee Dot Ranch
8:30 – 11:30 Property Tour
11:30 – 12:30 Lunch
12:30 Depart for Jacksonville
1:00 Arrive in Jacksonville
Rayonier Fernandina Mill Tour
Thursday June 14, 2012 11:30 am - 3:00 pm $50.00/person
The Fernandina Mill has an interesting history. Construction on the mill began in 1937. It was built to fill a growing need for rayon staple fiber, primarily in Japan, however, the coming of World War II changed that. The same process that makes rayon staple fiber is also used to make nitrocellulose used for smokeless gun powder and rocket propellants needed in the war effort. The mill was rushed to completion and, in December of 1939, Rayonier's Fernandina Mill produced its first commercial pulps to support involvement in World War II. Following the war, Rayonier was recognized by the U. S. government for its war service and was presented a 48-star flag. Over the course of the company's more than 80-year history, Rayonier has become the world's premier producer of chemical cellulose and today, has captured more than 50 percent of the world's market share in its niche markets. The Fernandina Mill has also received a number of awards recognizing its notable achievements in responsible manufacturing from an environmental perspective. This includes awards from the Council for Sustainable Florida and the American Forest & Paper Association for its work to restore the base food chain in the Amelia River. Recently, the mill celebrated the installation of a $29 million state-of-the-art biomass fueled boiler designed to reduce fossil fuel consumption by more than 90 percent and emissions by over 80 percent. With the installation of this boiler, the Fernandina Mill is now virtually energy self-efficient. Come see for yourself the inner-workings of this incredible mill. Box lunch will be provided.
Requires moderate walking on uneven surfaces. Safety equipment will be provided, however closed-toed shoes will be required. This tour is not handicap accessible. Not appropriate for attendees under the age of 16. Tour limited to 25 people.
Dinner at the Casa Marina Hotel
Thursday June 14, 2012 6:30 p.m. - 9:30 p.m.
he Casa Marina Hotel is a radiantly refined grand lady. Ever since it opened its doors in 1925 when every postcard of the era announced Jacksonville Beach as the world's finest beach, the Casa Marina has remained an alluring landmark of Florida history. The Grand Opening of the Casa Marina on Saturday, June 6, 1925 was the height of Florida's first land boom. That same day the town was renamed Jacksonville Beach, while 200 guests dined and danced in the grand salon. Its construction and Spanish-Mediterranean design brought a first to the beach...a fireproof building composed of stucco, concrete, tile and an automatic sprinkler system. Jacksonville was the hot destination in the 1920's. Everybody who was anybody came south to Florida: from the Duke and Duchess of Windsor, John D. Rockefeller, and Presidents Harry S. Truman and Franklin Delano Roosevelt. The movie industry boomed in Jacksonville long before Hollywood.
Take in the sunset on the beach and enjoy a delicious buffet dinner at one of Jacksonville's most interesting landmarks.
Adults: $50
Youth 7-12: $30
Youth under 7: $10
***CANCELLED*** Nation's Oldest City Tour
Wednesday June 13th 8:00am – 4:30pm $88.00/person