Relax at the Depot hotel in the heart of downtown Minneapolis. This hotel was established in 1899, and served as a train station in the glamorous "gilded age".
Our convention site was named "Best Family Friendly Hotel" with great attention to historical detail, a beautiful restaurant and best of all, a real indoor waterpark!
Learn more about this great destination hotel
Experience A fun filled Field Day to the Big Woods Farm, a certified family tree farm owned by Dave and Beverly Medvecky.
Eat great food, make new friends and learn about this farm which is at the cutting edge of innovative management that has both enhances revenue and quality of life for three generations.
This field trip will give you an insider's view of the growing "green economy" – and ladle out a heaping serving of one-of-a-kind rural Minnesota hospitality!
Enjoy your favorite Convention events, like celebrating the extraordinary achievements of several of our Tree Farmers and Inspectors.
It's been called The Oscars of the Tree Farming World! We will recognize the Regional National Outstanding Tree Farmers and Inspectors of the Year. Generously sponsored by STIHL, Inc.
Learn more about Convention events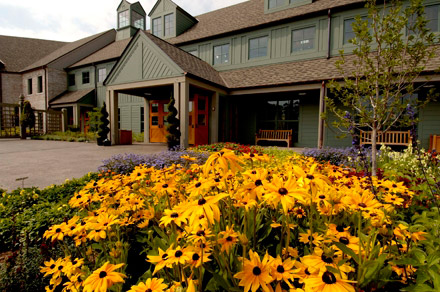 One of a kind optional outings, like the banquet at Nye's Polanaise Club, a step back into Truman-era "Nordeast" Minneapolis, a true locals hang-out featuring old world polish cuisine; a day trip "Up North," with hayrides and University of Minnesota managed forests, rose gardens and lake-side resort dining; St. Paul, with its grand cathedral and Mississippi riverboat rides, the Mall of America and gorgeous summertime Minneapolis, with its down home warmth, walkable waterfront and high style city offerings.
Learn more about optional tours